Jacksonville's BEST inshore Fishing
Capt. Dave Sipler
March 24, 2014
Jacksonville - Saltwater Fishing Report

I'm really looking forward to this summer.
Have all new tackle for several types of serious Shark fishing.
There's two species in all of Jacksonville that get me the most excited and they are;
* Giant Speckled Trout
* Giant Sharks within sight of the beach.
The past few summer's I have mastered the "deep summer" Trout fishing.


VIDEO: http://youtu.be/qNPu5EoRXJA
Departure in the DARK! Mandatory, if you're a morning person like me.
But, this summer. I'm going full wide open on hunting
B-I-G S-H-A-R-K-S!!!!!
So, you may want to get up early then too.
I'll be doing some R&D Departing at 3am days, done by 11am, the next morning.
of course, DIE HARDS WELCOME.

But, till then, here's what's been going on since the March full moon.
(add in tooooo many small green scourge Bluefish)
VIDEO: http://youtu.be/eNTdTAiBil0
Your full-time guide since 1996
7 days a week, 12 months a year!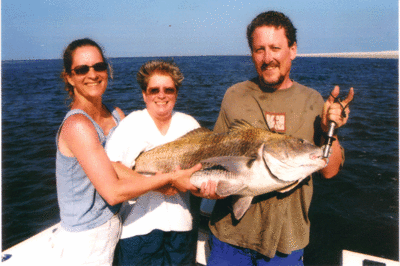 Jacksonville Fishing Forecast:

THINK AHEAD - PLAN -CALL ME
Target Species:

It's all breakin LOOSE!!!!!!!!!
More Fishing Reports: