NOW....should be vacation time!
Capt. Dave Sipler
October 4, 2012
Jacksonville - Saltwater Fishing Report

It's October. And already here in N.E. Florida we've had some beautully cool mornings, as I run the river to the first spot. And it feels so GOOD!


I know, July is America's Vacation month. But as a die-hard Angler. For me, Vacation month would be when it's comfortable, and the fish are chewing, where ever I'm heading.
"If I even got to go on a Vacation, that is...."


I'm here to tell ya, November should be your vacation month.
-If you're coming to N.E. Florida
-If you're wanting to fish, or golf.
-If you're not into heavy sweating at 9am
-And if you're into diverse inshore species of saltwater fish!
Join me.
Aboard the 26' Jettywolf plate alloy center-console, rigged and ready. Always squeaky clean, with coolers filled with fresh ice, and livewells full of frisky shrimp.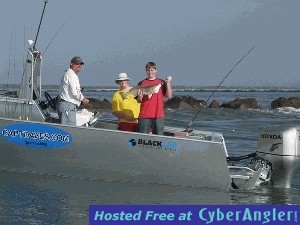 Safe, comfortable, and built for one thing. Heavy Duty Fishing!
From Redfish, to Flounder, Black Drum, Speckled Sea Trout, Weakfish, Croakers, Shark, Sheepshead....ALL WITH NO LONG BOAT RIDE!
And that's guaranteed!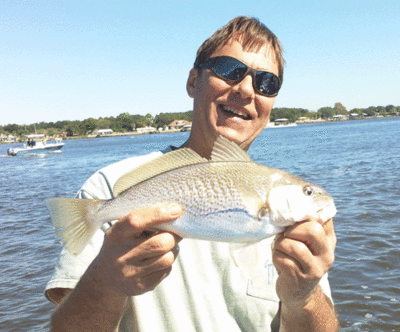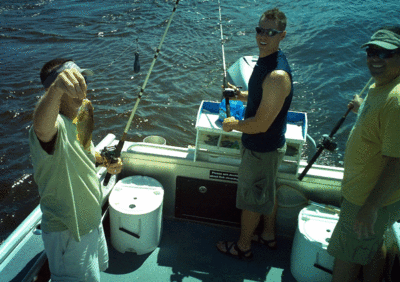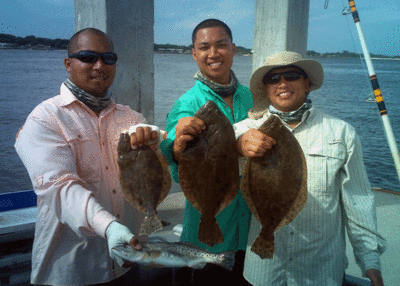 Less riding. More fishing!
BEFORE: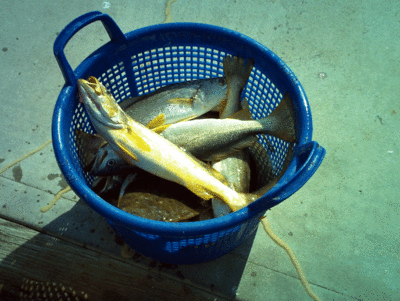 AFTER: Fish fry anyone?

WWW.CAPTDAVES.COM- reports blog, directions, hotels, rates. Newsletter, special "kids trips".
Jacksonville Fishing Forecast:

F-L-O-U-N-D-E-R!
Come get you some.
PILES of BIG, FUN Croaker!
Redfish.
Target Species:

Trout, Redfish, Flounder...all year.
More Fishing Reports: