Record February....
Capt. Dave Sipler
February 28, 2013
Jacksonville - Saltwater Fishing Report

The talking heads on TV say things still aren't right in the country. But I have to say, I've had a Record February.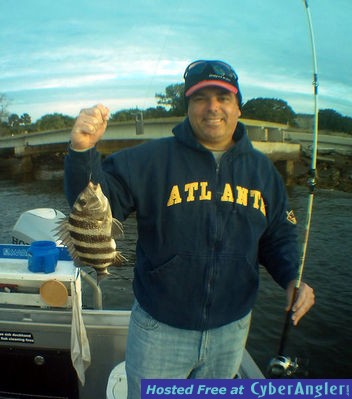 The weather really hasn't been all that bad, and maybe because of it I've had double the regular February bookings.


It's a fact no matter where you fish along the same "latitude" as Jacksonville. February fishing is tough. I have friends complaining about the same things I do, from New Orleans to Jax Beach.


Heck, the temps haven't been all that bad, but we still have to deal with wind or just crappy wind directions.


And when fishing the part of the river here that goes East and West, any wind honking from either direction is a p-a-i-n. But fishing guides are paid the so called BIG BUCKS, to deal with it. And think on their feet, and do it fast.


Inevitably, we'll start out slow. And finish with a BANG!


Heck, I learned that from a regular customer, who always said, "Dave, it's not how you start but how you finish!"
And he's dead-on!
Want to see a EPIC example of that, in February??
How about a Redfish record "Broken"?
Then check this out:
VIDEO: http://youtu.be/fuDjnbODl1M
There's even a portion of why it's good to have an all alloy plate boat, if you're paying attention to a fish instead of the boat.
I have scattered dates all over the calendar booked till late May.
If I've said it once, I'll say it again.
Book those Holidays way in advance if you want to be part of the JETTYWOLF crew.
Easter - Memorial day - are coming up!
The up coming fish calendar reads like this:
Brood stock "spawning" Sheepshead, March/April
BIG Black Drum - Late March/ April
GATOR Trout - April
BIG Jetty Redbass - March/April
FlOUNDER - April/May
-want MORE?
Head to my website at www.captdaves.com
Look under the top banner, and click FISHING REPORTS, and join my "daily fishing reports blog".
It's where the meat and potato's are. Daily stuff, video's, reports, commentary, links galore.
Target Species:

all inshore sportfish
More Fishing Reports: