Port Canaveral Offshore 12-31-11
Capt. Henry Hauch
January 3, 2012
Port Canaveral - Saltwater Fishing Report

Forecast had called for the perfect conditions, and with a holiday weekend, you know the ocean would be packed with boaters. I arrived at the ramp early to avoid delays getting launched. After motoring to the docks of Fishermen's World to wait for my guest I was able to enjoy a little time watching the boats come and go. The King Mackerel have been thick on the reef's, so we planned to avoid the crowds for the most part and focus on fighting fish, rather than dozens of other boats jockeying for the same spot on the ocean!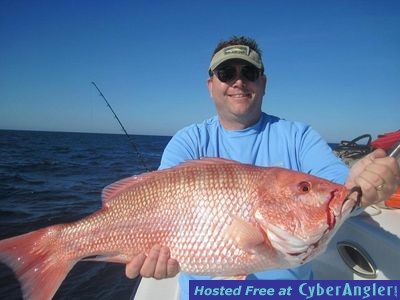 We found the sea's much rougher than forecast, with winds at 20 miles in the 15-20 range. The sea's were not that big, with a western wind, but it was 3' and very sloppy! We stopped at 120' to catch ad release some Red Snapper, and hope that something else would get the bait first, but like the day before, the Red Snapper proved to be the most abundant fish in the sea. The youngest member of the trip was not taking well to the rough conditions, but still managed to reel in several of these over-regulated Snapper.


With this only being a half day trip, and everyone having caught several nice fish, we headed into the reef to join the flotilla on 8A. There was likely 75 boats within visual range looking for the same thing, Kings! It seemed as if half the boats out were Commercial fishermen, running circle patterns, dragging their multi-hook lines behind. It took a lot of work and a carefull eye to weed through till we found a sweet spot. Once the first fish was found, we ran our own pattern, and picked up another one, then another, and so on.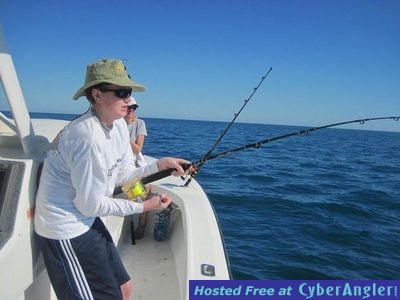 My guest were leaving town to head back to Ohio this afternoon, so we had to call it a day before limiting, but the fish certainly cooperated. Hopefully the water temperature will hold until the sea's find the next window of calm conditions. On this trip the ride out was rough, but around noon, the winds dropped and sea's settled, and a beautiful ride in made a fitting conclusion to the day. Back to the docks we went to clean fish. Sunday night is calling for winds to build to 40 mph through Monday, bringing sea's up to 13', so here we go again!

Captain Henry
ACME Ventures Fishing
www.ACME-Ventures-Fishing.com
321-794-7955
602 Glen Cheek Dr., Mims Fla., 32754
Deep Sea Fishing Charters Port Canaveral
"Wile E Coyote"

More Fishing Reports: